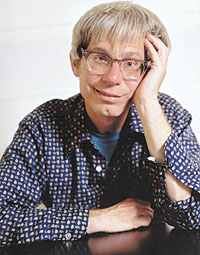 As Thanksgiving approaches, I would like to share one person who I am very thankful for even though I have never met him:  Paul Williams. I will quote what Jason Koornick wrote about Paul on the  previous version of this site in May 2009:
Paul Williams was a friend and early champion of Philip K. Dick before anyone had ever heard of him. He wrote the famous 1975 Rolling Stone article that launched PKD into the public eye. He was PKD's literary executor for many years after Dick's death in 1982. Paul is also a music critic who has been around the music scene seemingly forever. What a career and a tragedy that he suffered in this accident….Here's the news:
"Right now, Paul Williams, one of the pioneers of rock criticism, is in very serious trouble. As a 17-year-old college student in 1966, Williams founded the gloriously anarchic Crawdaddy! magazine, which predated both Rolling Stone and Creem. After he left Crawdaddy!, Williams sang in the background on the Plastic Ono Band's "Give Peace a Chance", published a series of books about Bob Dylan, and wrote a Rolling Stone article that helped repopularize the work of the cult sci-fi author Philip K. Dick.
In 1995, Williams suffered a traumatic brain injury in a bicycle accident, which may have caused early onset Alzheimer's. Last year, Williams' wife Cindy Lee Berryhill had to move him to an assisted living facility when she couldn't care for both him and their eight-year-old son. Right now, Williams' family is taking donations to help with his care. And given that Williams was working as a freelancer before his accident, their need is particularly great."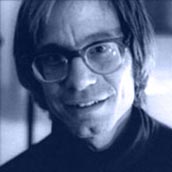 One of the things that I have been meaning to do for some time "when I had the money" was to make a donation. I have a signed copy of his Philip K. Dick biography, "Only Apparently Real" and bought a used copy of "Das Energi" which is a fascinating (and quick) read. I have great respect for the man and what he started not just with Philip K. Dick. Unfortunately now I am unemployed and unable to give, but I will be thinking of him this Thanksgiving and wishing him the best.
His website contains ways that you may donate money to help care for him after the accident. The web address is http://www.paulwilliams.com
Update: Paul's condition is early-onset dementia and not early onset Alzheimer's.