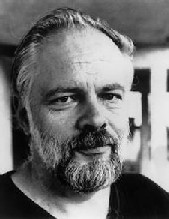 The new site has been a long time in coming mostly due to the web site architecture changes that have been made and the additional news and feed features that have been added along with the usual blog format. Thank you for your patience during the wait.
I decided to launch it with the features I had ready and build on it as we go. New features, designs, topics, etc. can be added at any time. I have a vast electronic archive of Philip K. Dick material that may be posted. Obviously some won't be published due to copyright restrictions.
I'm still working on ideas and plans for the site so if there are any suggestion for improvements, please email philipkdickfans[at]gmail[dot]com. In addition if anyone would like to volunteer to help with things like blog entries, graphic design, etc., please email the address above also.
I hope everyone likes what they see!