We have just reached a milestone in the history of this website. All of the scholarly content from the old philipkdickfans site has been brought over and reorganized into categories along with being mixed with new content. One of the major goals of the website is to provide a place for fans and academics to write content relating to Philip K. Dick in some manner. And to be a resource for research by making readily available articles, essays, interviews, etc. From this point on only new content will be added (i.e. new to the web site).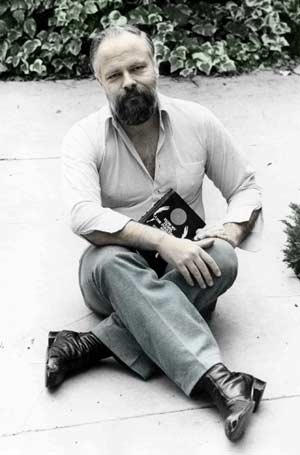 I hope that the effort put into reorganizing the content is effective and helps users finds what they are looking for easier than before. It appeared the generally all content was put into an articles category on one long page. Which I think worked at first but became unmanageable when it was too late to easily fix.
I have a small backlog of new things I will be adding to the site that I came across during this push to get all the old stuff back on the site and available online again. I don't know how fast it will go up because I'm going to slow down some on the site for awhile to catch up on PKD reading among other things.
You may be wondering what has not been brought over. I left off items that I felt didn't belong on the site or items that could wait before appearing back online. Here is what's not be converted and my current thoughts on the content:
artwork: Unsure about what to do with this section. It seems fairly small and not used.
covers: I would love to have these but they are at philipkdick.com. Apprarently the collection was moved over there at some point.
email_lists: Waiting on Cal's change over to become more settled before the information appears here.
fiction: Just like the artwork there wasn't sure fiction on the site and didn't appear to be used much. I know there is more fan fiction out there than just what's here and maybe an entire site could be built just for this?
forums: The old forums were a cesspool of spambots and really damaged the online reputation of the site, I believe. I'm not sure I want to manage them and they were heavily used.
hollywood: I'm a little stumped about what to do with this section right now. I know previous developers were more into Hollywood and closer to it but I don't know if the section will come back.
news: I started on this and it became more time consuming than I originally thought and on top of that the news was all old. I'm unsure if I will continue bringing the old news over or not.
press room: Same as the news section; all out of date items and I won't be using a pressroom right now to post news. I don't beleive in the old style press releases.
games: Unnecessary to the site and irrelevant. Not coming back.
3-D sitemap: I think all sites should have a site map and this one has one in xml for search engine readability but I on the fence about maintaining another one because I feel the architecture is well crafted and users generally can find what they need. It won't be what wes here before because I could never figure it out.
solarshoe: I am working on a storefront of some type and there is a tentaive stab at one on the site.
ubikcorp: A nice to have but unecessary to the site and I never really saw the point in it.
If anyone has strong feelings about any of these categories, please add a comment. I would love some feedback at this stage as to the direction of the site and any new additions, even some that are mentioned here.
I will also spend some time fixing or making adjustments to the site. One big issue is that now there are a lot of bad links coming in from philipkdick.com that I intend to take care of as much as it is in my control to do so. PKDweb needs some work with broken images and links that I plan on helping fix. I may be working on a task that no one ever sees on the site but that makes it run better or helps with administration. So if you have any idea for something you'd like to see, please say something by adding a comment or emailing philipkdickfans[at]gmail[dot]com.