Credits Navigation philipdick.com Novels Short Stories References




Writing Date

Pub. Date

Previous

Next

Notes

96

<Apr 29, 1963

Nov 1963

MS title "No Ordinary Guy"
6,000 wds
FIRST PUBLICATION
Amazing, Nov 1963 {ill. by Finlay}
HISTORY:
The manuscript for "No Ordinary Guy" reached the SMLA on Apr 29, 1963. The story was published under the new title, "What'll We Do With Ragland Park?" in the Nov 1963 issue of Amazing Stories. Later, it was selected for inclusion in another pulp collection: The Most Thrilling Science Fiction Ever Told, #13 in 1969. Then, two years before it inclusion in THE COLLECTED STORIES OF PKD, editor Mark Hurst included it in the PKD collection, I HOPE I SHALL ARRIVE SOON (1985).
This story is a sequel to "Stand-By" which has the same characters in an earlier situation.
"What'll We Do With Ragland Park?" starts where "Stand-By" leaves off. President Max Fischer has managed to permanently disable the governmental computer Unicephalon 40-D and has slapped rival Jim Jam Briskin in jail. But a new rival to Fischer's power arises: Sebastian Hada, the owner of another system-wide television empire. Hada wants Briskin released from jail so he can broadcast for his network and help pick up sagging ratings. But how to get him out of jail? Well, along comes folk balladeer Ragland Park with a curious ability to be able to write songs that somehow come true… So Rags writes a ballad depicting Briskin's release and it comes true! President Fischer realises his danger and, almost too late, decides what to do with Ragland Park.
Like "Stand-By" this story deserves ó ó ó
---
Other Magazine and Anthology appearances. More Cover Pix here: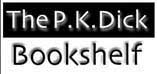 | | | | |
| --- | --- | --- | --- |
| 1969 | | THE MOST THRILLING SF EVER TOLD #13, ?,?,?,? (?) | |
| 1985 | | I HOPE I SHALL ARRIVE SOON, Doubleday, hb, 19567-2, Jul 1985, 179pp, $12.95 (Cathy Canzani) 0-385-19567-2 | |
| 1987 | | THE COLLECTED STORIES OF PHILIP K. DICK, Vol.4 | |
| | | | |
NOTES:

The role of the artist is a dangerous one -- little room for innocents. The promising new talent best stay on his toes and out of politics, or die on the vine!

PKDS-8 9:

"What'll We Do With Ragland Park?" is a sequel to "Top Stand-By Job," a variation on the classic theme of the prophecy that always comes true. The manuscript title was "No Ordinary Guy."
---
Collector's Notes
Ken Lopez: "What'll We Do with Ragland Park?" in Amazing Stories, Nov 1963 (1st). NF. Signed by the author. $150
---
Credits Navigation philipdick.com Novels Short Stories References