Credits Navigation philipdick.com Novels Short Stories References

| | | | | | |
| --- | --- | --- | --- | --- | --- |
| | Writing Date | Pub. Date | Previous | Next | Notes |
| 56 | <May 13, 1953 | 1953 | | | 1300 wds |
FIRST PUBLICATION
Science Fiction Stories, 1953
HISTORY:
May 13, 1953 marks the arrival of the manuscript for "The Eyes Have It" at the SMLA. The Agency sold the story to Science Fiction Stories and it was printed in the late 1953 issue. Two anthology appearances 30 years later and then THE COLLECTED STORIES is about it for "The Eyes Have It."
That any anthologizer, let alone two, should have picked up "The Eyes Have It" and have ignored "Jon's World" is incredible. This is possibly one of the worst short stories Dick ever wrote. Really, it's just a throwaway.
A man takes literally what is obviously metaphorical and imagines an alien invasion. And like the man, even though my eyes also roam around the room, I have no stomach for this story either. A joke.
"The Eyes Have It' gets ó
---
Other Magazine and Anthology appearances. More Cover Pix Here: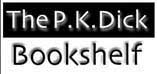 | | | | |
| --- | --- | --- | --- |
| 1986 | | 101 SCIENCE FICTION STORIES, Crown-Avenal, hb, ?,?,? (?) {Ed. Greeberg, Waugh, Waugh} | |
| 1992 | | THE GIANT BOOK OF SCIENCE FICTION STORIES, Magpie, hb, ?,?,? (?) {Ed.?} | |
| 1995 | | THE GIANT BOOK OF SCIENCE FICTION STORIES, Parragon, pb, ?, 1995, ?, ? (?) {Ed. Greeberg, Waugh, Waugh} ISBN: 1858130484 | |
| | | | |
NOTES
---
Collector's Notes
Amazon UK:THE GIANT BOOK OF SCIENCE FICTION STORIES, Parragon, pb, ?, 1995, ?, ? (?) {Ed. Greeberg, Waugh, Waugh} ISBN: 1858130484. £3.99
---
Credits Navigation philipdick.com Novels Short Stories References