| | | | | | |
| --- | --- | --- | --- | --- | --- |
| | Writing Date | Pub. Date | Previous | Next | Notes |
| 36 | <Nov 19, 1952 | Aug 1953 | | | 4800 wds |
FIRST PUBLICATION
Amazing Stories, Aug-Sep 1953
HISTORY:
"The Commuter" dropped in the mail slot at the SMLA on Nov 19, 1952. The Agency, prompt as always, sent it off to the magazines where it was snapped up by Amazing Stories for their Aug-Sep 1953 issue.
It was selected for Don Wollheim's collection THE BOOK OF PKD in 1973. After that Lee Harding selected it for his Australian anthology BEYOND TOMORROW in 1976. The next year this anthology was published in England by The New English Library (NEL), then, as was the fate of many of these early stories, "The Commuter" was not seen again until the pages of THE COLLECTED STORIES.
"The Commuter" tells of a town that isn't there; and then it is. But when one town seeps into existence does another one fade away? And what about the wife and kids? Wait, does Bob have a wife and kids?
"The Commuter" rates ô ô ô ô
---
Other Magazine and Anthology Appearances. More Cover Pix Here: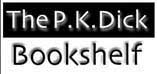 | | | | |
| --- | --- | --- | --- |
| 1953 DEC | | AMAZING, Vol.1 #1 (UK) | |
| 1966 DEC | | AMAZING | |
| 1973 | | THE BOOK OF PHILIP K. DICK, DAW, pb, ?, 1973, ?, ? (?) | |
| 1976 | | BEYOND TOMORROW,Wren, S. Melbourne, Australia, ?,1975,?,? (?) {Ed. Lee Harding} | |
| 1977 | | BEYOND TOMORROW, NEL, ?, ?, 1977, ?,? (?) {Ed. Harding} | |
| 1987 | | THE COLLECTED STORIES OF PKD | |
| | | | |
NOTES:
---
Collector's Notes
Rudy's Books: "The Commuter" in Amazing Stories, Aug-Sep 1953 (1st). G-VG. $4
Massoglia Books: "The Commuter" in Amazing Stories, Aug-Sep 1953 (1st). ?. $8
Massoglia Books: "The Commuter" in Amazing Stories, Aug-Sep 1953 (1st). ?. $6
---
Credits Navigation philipdick.com Novels Short Stories References