Credits Navigation philipdick.com Novels Short Stories References





| | | | | | |
| --- | --- | --- | --- | --- | --- |
| | Writing Date | Pub. Date | Previous | Next | Notes |
| 71 | <Dec 22, 1953 | Sep 1954 | | | 5600 wds |
FIRST PUBLICATION
Galaxy Science Fiction, Sep 1954.
HISTORY:
December 1953 was another good month for PKD's short story publication with four more stories available to the science fiction consuming public: "Tony And The Beetles", "Project: Earth", "The Hanging Stranger" and "The Builder." In the month Dick sent in three more stories.
The first to reach the SMLA was "Shell Game" just before Christmas on Dec 22 1953. The Agency placed it at Galaxy and it was first published there in the Sep 1954 issue. In 1973 Don Wollheim selected the story for his collection THE BOOK OF PHILIP K. DICK. The in 1964 Dick would incorporate the story into his novel THE CLANS OF THE ALPHANE MOON.
Survivors of an interstellar spaceship crash fight against mysterious unseen foes. Tension is high amongst the ruling council and everyone suspects everyone else of being in league with the attackers. But when they find out that they are the remnants of a hospital ship full of paranoid psychotics on the way to Betelgeuse and a mental asylum, they don't really believe it and determine to raise their battered ship and drop nuclear bombs on their probably non-existent attackers.
PKD would revisit this idea again with the 'Pares' (paranoids) and 'Manses' (maniacs) in CLANS OF THE ALPHANE MOON.
"Shell Game" is worth ó ó ó ó
---
Other Magazine and Anthology appearances. More Coverpix Here: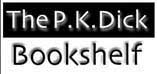 | | | | |
| --- | --- | --- | --- |
| 1964 | | CLANS OF THE ALPHANE MOON {Expanded into novel} | |
| 1973 | | THE BOOK OF PHILIP K. DICK, DAW, pb, 44, 1973,?,? (?) | |
| 1977 | | THE TURNING WHEEL And other Stories, Coronet, pb, ?, 1977, ?, ? (?) | |
| 1987 | | THE COLLECTED STORIES OF PKD | |
| | | | |
NOTES:
---
Collector's Notes
Ken Lopez: "Shell Game" in Galaxy, Sep 1954 (1st). VG. Signed by the author and also by Robert Sheckley. Modest creasing to covers. $125
Rudy's Books: "Shell Game" in Galaxy, Sep 1954 (1st). G-VG. $4.50
Alibris: "Shell Game" in Galaxy, Sep 1954 (1st). G. $4.95
---
Credits Navigation philipdick.com Novels Short Stories References