Credits Navigation philipdick.com Novels Short Stories References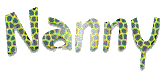 | | | | | | |
| --- | --- | --- | --- | --- | --- |
| | Writing Date | Pub. Date | Previous | Next | Notes |
| 27 | <Aug 26, 1952 | Spring 1955 | | | 7000 wds |
FIRST PUBLICATION
Startling Stories, Spring 1955
HISTORY:
In the middle of August, 1952, Philip K. Dick took eleven days to write three more short stories; the first of these, "Nanny" arrived at the SMLA on Aug 26, 1952.
In the thematic chronology of PKD's short stories this was something new: Robot nannies that go out at night when the kids are asleep and prowl their territory. Very territorial these nannies, fighting any other nanny they see no matter how advanced. Of course, the manufacturers are behind it as each family tries to keep up with the Joneses by buying at great cost the latest model. Similar to the later "Foster, You're Dead!" in intent and reminiscent of the stories of Frederik Pohl and C.M. Kornbluth, "Nanny" comes off well. What I like is the fact that the nanny never speaks.
The story was first published in Startling Stories in the Spring of 1955 and was selected for Don Wollheim's collection THE BOOK OF PHILIP K. DICK in 1973.
"Nanny" rates ô ô ô ô
---
Other Magazine and Anthology Appearances. For Cover Pix Click Here: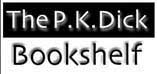 | | | | |
| --- | --- | --- | --- |
| 1973 | | THE BOOK OF PHILIP K. DICK, DAW, pb, 44 ?,?,? (?) | |
| 1987 | | THE COLLECTED STORIES OF PKD | |
| | | | |
NOTES:
---
Collector's Notes
Ken Lopez: "Nanny" in Thrilling Wonder Stories, Spring 1955 (1st). VG. . Signed by the author and also by Richard Matheson, author of Hell House and A Stir of Echoes, as well as a frequent script writer for the early Twilight Zone television series. Price marks on cover; about very good in wrappers. $350
---
Credits Navigation philipdick.com Novels Short Stories References