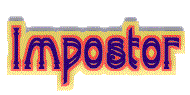 Writing Date

Pub. Date

Previous

Next

Notes

46

<Feb 24, 1953

Jun 1953

Movie IMPOSTOR(2002)
6000 wds
FIRST PUBLICATION
Astounding Science Fiction, Jun 1953 {ill. by Pawelka}
HISTORY:
One of Philip K. Dick's best-known stories, "Impostor", arrived at the Agency on Feb 24, 1953. It was published for the first time in Astounding Science Fiction, Jun3 1953 and was selected by Rich & Cowan for their PKD collection, A HANDFUL OF DARKNESS (1955) and by Ballantine for their THE BEST OF PHILIP K. DICK (1977). Also, it was published several times in every decade up to the new century, over twenty anthology appearances altogether.
Sometime circa 1967 or 1968 the story was sold, apparently, to the BBC for "something like $443." This would most likely have been for a radio adaptation and not a teleplay if it was ever produced.
In 2002 it was made into a Hollywood movie staring Gary Sinise and Madeleine Stowe. Although not bad, this movie wasn't that good either and it quickly disappeared from the theatres after the initial run in February.
From the Introduction to the story in GREAT SCIENCE FICTION OF THE 2OTH CENTURY, here's what the tale is about:
Aliens come in all shapes, sizes and intentions in science fiction, but what if they looked like us? The shape-changer is a particularly frightening and dangerous creature because when he is present it becomes impossible to trust anyone, even friends or members of the family. It is this sense of increased vulnerability that makes Mr. Dick's story so terrifying. It is worth noting that he wrote it at the height of the "McCarthyist" period in the United States.
Philip K. Dick wrote about "Impostor":
Here was my first story on the topic of: Am I a human? Or am I just programmed to believe I am human? When you consider that I wrote this back in 1953, it was, if I may say so, a pretty damn good new idea in sf. Of course, by now I've done it to death. But the theme still preoccupies me. It's an important theme because it forces us to ask: What is a human? And -- what isn't.
This science fiction story about a man who thinks he's a man but who may not actually be a man but instead an alien bomb awaiting only the trigger before blowing up, is an early definer of PKD's theme of what is human? But what is the trigger that will send Spence Olham off?
"Impostor" rates ô ô ô ô ô
---
Other Magazine and Anthology appearances. More Cover Pix: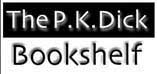 | | | | |
| --- | --- | --- | --- |
| 1953 Nov | | ASTOUNDING {UK} | |
| 1955 | | A HANDFUL OF DARKNESS, Rich & Cowan, hb, ?,?,?, (?) | |
| 1955 | | SCIENCE FICTION TERROR TALES, Gnome, hb, ?,? $3.50 (?) {Ed. Conklin} | |
| ??? | | SCIENCE FICTION TERROR TALES, Pocket Books, pb, 1045, ???, ?, $0.25 (?) Ed. Conklin} | |
| 1956 | | BEST SF 2, Faber & Faber, hb, ?,? 15/- (?) {Ed. Crispin} | |
| 1956 | | THE END OF THE WORLD, Ace, pb, S-183, 1956, 159pp, $0.25 (?) {Ed. Wollheim} | |
| 1966 | | UNRAVELLED WORLDS, MacMillan, pb, ?,1966, ?, 7/6 (?) {Ed. Barter, Wilson} | |
| 1968 | | THE METAL SMILE, Belmont, pb, B60-082, ? $0.60 (?) {Ed. Knight} | |
| 1969 | | DARK STARS, Ballantine, pb, 01796, ? $0.95 (?) {Ed. Silverberg} 0-345-01796-X | |
| | | | |
| 1973 | | THE ASTOUNDING -- ANALOG READER: Vol. 2, Doubleday, hb, ?,? $7.95 {Ed. Aldiss, Harrison} | |
| 1974 | | THE METAL SMILE, Belmont, pb, ?, 1974, ?,?, (?) {Ed. Knight} | |
| 1977 | | THE BEST OF PHILIP K. DICK, Ballantine, pb, 25359, 1977, ?,?(?) | |
| 1977 | | SOULS IN METAL, St. Martin's, hb, ?,?, $6.95 (?) {Ed. Ashley} | |
| 1980 | | THE ARBOR HOUSE TREASURY OF MODERN SCIENCE FICTION, Arbor House, hb, ?, 1980, ?, $19.95 (?) {Ed. Silverberg, Greenberg} | |
| 1980 | | WIDE-ANGLE LENS, Morrow, hb, ?, 1980, 223pp,$8.95 (?) {Ed. Fenner} 0-688-22241-2 | |
| 1984 | | ROBOTS, ANDROIDS AND MECHANICAL ODDITIES, SIUP, hb, ?, 1984, ?,? (?) {Ed. Warrick} | |
| 1984 | | PHILOSOPHY AND SCIENCE FICTION, Prometheus, ?,?,?,? (?) {Ed. Phillips} | |
| 1986 | | THE GREAT SF STORIES 15 (1953), DAW, pb, ?,?,? (?) {Ed. Asimov, Greenberg} | |
| 1987 | | THE COLLECTED STORIES OF PKD | |
| 1987 | | GREAT SCIENCE FICTION OF THE 20th CENTURY, Crown-Avenal, ?,?,?,? (?) | |
| 1990 | | INVASIONS, Roc, ?,?, 1990, ?,? (?) {Ed. Asimov, Greenberg, Waugh} | |
| | | | |
| | | | |
NOTES:

Levack 101

Here was my first story on the topic of: Am I a human? Or am I just programmed to believe I am human? When you consider that I wrote this back in 1953, it was, if I may say so, a pretty damn good new idea in sf. Of course, by now I've done it to death. But the theme still preoccupies me. It's an important theme because it forces us to ask: What is a human? And -- what isn't.

BGSU Papers

Dear Sidney,

Here are the German tax forms back for DO ANDROIDS DREAM. Thank you very much for the sale; I can use it.

By the way -- as to the pictures of me. I may have forgotten to tell you that the portrait studio won't have them ready until June fifth. I hope the several publishers who've asked for them don't die of convulsions before that date, but there's nothing I can do to hurry the process up.

Thank you again and best wishes.

Cordially

Philip K. Dick

PS. Some time ago you notified me that you had sold something of mine (I believe The Impostor) to the BBC for something like $443. What ever happened to that? Do the mills of the gods grind that slow? {PKD > Sidney Meredith, SMLA, 5-26-1968}
---
Collector's Notes
Vaclav Kriz very kindly sent two items from Czechoslovakia: a copy of PKD's story "Votrelec" ("Impostor"), as it appeared in a 1986 anthology called Strateny Robot, of which 22,000 copies have been printed in hardcover for the Club of Young Readers... and a copy of the 1986 hardcover Temny Obraz (A SCANNER DARKLY), translated by Jan Kamenisty and published by Smena Publishing in a first edition of 50,000 copies! {PKDS-13 16}
Ken Lopez: "Impostor" in Astounding, Jun 1953 (1st). VG. . Signed by the author. Also signed by Frank M. Robinson on the contents page. Heavy creasing at spinefold from reading. $135
Massoglia Books: "Impostor" in Astounding, Jun 1953 (1st). ?. $10
Ebay (Nov 2000): "Impostor" in Astounding, Jun 1953 (1st). ?. 0 bids. $5
---
Credits Navigation philipdick.com Novels Short Stories References