Credits Navigation philipdick.com Novels Short Stories References






| | | | | | |
| --- | --- | --- | --- | --- | --- |
| | Writing Date | Pub. Date | Previous | Next | Notes |
| 75 | <Feb 17, 1954 | Mar 1955 | | | |
FIRST PUBLICATION
If, Mar 1955 {ill. by Freas}
HISTORY:
February 1954 saw only one new PKD story published. This was "Jon's World" in August Derleth's anthology TIME TO COME. In this month PKD also sent only one story off to the SMLA, "War Veteran" arriving at the Agency on Feb 17.
"War Veteran", at almost 17,000 words was a long short story and it found publication as the feature story in the Mar 1955 issue of If. The story is illustrated by Kelly Freas. Like "Pay For The Printer", "War Veteran" was selected for the Ace Books PKD collection THE PRESERVING MACHINE in 1969 and was not seen again until THE COLLECTED STORIES in 1987. No comments have been made on this story.
"War Veteran" is an excellent story and ranks with Dick's best. A mercantile dispute between Earth and a Venus-Mars coalition threatens to bring all out war. But an old soldier from the future remembers fighting in the coming war and remembers the utter defeat of the Earth forces. But is he for real? The Earth authorities determine to find out before any war declaration is made.
"War Veteran" in mid-Feb 1954 was Philip K. Dick's last short story for a while as he turned his attention now to writing his first science fiction novel, SOLAR LOTTERY.
"War Veteran" is awarded ó ó ó ó ó
---
Other Magazine and Anthology appearances. More Cover Pix here: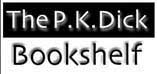 | | | | |
| --- | --- | --- | --- |
| 1969 | | THE PRESERVING MACHINE And Other Stories, Ace, pb, 67800, ?,? (?) | |
| 1987 | | THE COLLECTED STORIES OF PKD | |
| | | | |
NOTES:
---
Collector's Notes
---
Credits Navigation philipdick.com Novels Short Stories References