Credits Navigation philipdick.com Novels Short Stories References




| | | | | | |
| --- | --- | --- | --- | --- | --- |
| Number | Writing Date | Pub. Date | Previous | Next | Notes |
| 64 | <Aug 31, 1953 | Dec 1953 | | | 4700 wds |
FIRST PUBLICATION
Orbit Science Fiction #2, Dec 1953
HISTORY:
At the end of August two more stories arrived at the SMLA on the same day, Aug 31 1953. These were "Tony And The Beetles" and "Null-O."
"Tony And The Beetles" was published in Orbit Science Fiction #2 in Dec 1953. After that, apart from an obscure appearance in the Australian anthology PLANET OF DOOM and Other Stories (1958) under the title "Retreat From Rigel", the story was not seen until the third volume of THE COLLECTED STORIES in 1987.
Not much has been said about "Tony And The Beetles." The agent at the SMLA who reviewed the story called it "pedestrian… Rather corny stuff pretending to be impressive." Accordingly, according to Rickman, it was sent not to one of the larger sf magazines, like Galaxy, If or F & SF, but to the "lower markets", namely, Orbit SF.
"Tony And The Beetles" is a study of racism in a colony world. Terra has been beating the Beetles of Orion for many years and has even set up colonies in their home system. But things are about to change when Earth suffers a major defeat. From the point of view of Tony, a small boy born on one of the colony worlds and knowing no other life, this change in Terra's fortunes has unfortunate consequences: his friends, the Beetle children, turn out to be not so friendly after all. In fact, they turn against him just as one imagines the children of crumbling empires in India, Africa and South America turned against the colonists in 20th century earth.
"Tony And The Beetles" gets ó ó ó
---
Other Magazine and Anthology Appearances. More Cover Pix here: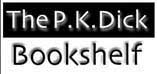 | | | | |
| --- | --- | --- | --- |
| 1958 | | PLANET OF DOOM And Other Stories, Jubilee, ?, 214, ?,? (?) (Australian} As "Retreat From Rigel." | |
| 1987 | | THE COLLECTED STORIES OF PKD, Vol.3 | |
| | | | |
NOTES:
TTHC 263
Dick's sub-agents at Scott Meredith felt free to comment on Dick's work as they received it. Some of the stories are rated: "G" for "Good," "G plus" for better. Sometimes there are just comments, {...}
The readers' opinions had some effect on where a story was marketed -- "Tony and the Beetles," seeing as how it was "pedestrian... Rather corny stuff pretending to be impressive" -- was sent directly to the "lower markets." (It wound up in the second issue of the short-lived Orbit.)
---
Collector's Notes
Rudy's Books: "Tony and the Beetles" in Orbit Science Fiction #2, Dec 1953 (1st). VG-F. $10
---
Credits Navigation philipdick.com Novels Short Stories References