Credits Navigation philipdick.com Novels Short Stories References



| | | | | | |
| --- | --- | --- | --- | --- | --- |
| | Writing Date | Pub. Date | Previous | Next | Notes |
| 39 | <Jan 13, 1953 | Sep 1953 | | | MS title: "Plaything" |
FIRST PUBLICATION
IF, Sep 1953 {ill. by Eberle}
HISTORY:
The denizens of the SMLA were not surprised to see the manuscript for "The Trouble With Bubbles" on Jan 13, 1953. PKD's first story of the new year.
The trouble with "The Trouble With Bubbles" was that after its initial appearance in IF in the USA and the UK, it never appeared again until THE COLLECTED STORIES, Vol. 2 in 1987.
"The Trouble With Bubbles" is a story about a future world of jaded idleness where the population – barred from space because of the lack of inhabitable planets – spends their time building fancy world-bubbles in competition with each other and then destroying them. A moral question arises about the doomed inhabitants of the bubbles and when new planets are discovered things start going wrong with the real world. This is another of PKD's stories where physical size becomes relative and man plays at being God.
"The Trouble With Bubbles" rates ô ô beams.
---
Other Magazine and Anthology appearances. More Cover Pix here: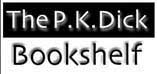 | | | | |
| --- | --- | --- | --- |
| 1954 Feb | | IF, Vol.1 #4 (UK) | |
| 1987 | | THE COLLECTED STORIES OF PHILIP K. DICK | |
| | | | |
NOTES:
---
Collector's Notes
Ken Lopez: "The Trouble With Bubbles" in If , Sep 1953 (1st). VG. Signed by author. $150
---
Credits Navigation philipdick.com Novels Short Stories References