Credits Navigation philipdick.com Novels Short Stories References



| | | | | | |
| --- | --- | --- | --- | --- | --- |
| | Writing Date | Pub. Date | Previous | Next | Notes |
| 6 | <Mar 1952 | Sep 1952 | | | 8200 wds |
FIRST PUBLICATION
If, Sep 1952
HISTORY:
It is hard to set specific dates for many of PKD's early short stories; we have acceptance dates of those published in F & SF but not for stories published in the other sf magazines of the time. So, on meager evidence we place "The Skull" at this point in our chronology.
Although "The Skull" was published first in Worlds Of If in the Sep 1952 issue, it was accepted as early as Mar 5, 1952.
After its initial appearance in If in 1952 the story never reappeared until THE COLLECTED STORIES in 1987.
"The Skull"concerns a future society threatened by a religious cult. The government sends a man back in time to kill the religion's founder. Unfortunately, this very act brings about the problem it is designed to solve. A time-travel paradox that cannot be resolved.
"The Skull" rates ô ô
---
Other Magazine and Anthology appearances More Cover Pix here: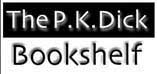 | | | | |
| --- | --- | --- | --- |
| 1987 | | THE COLLECTED STORIES OF PHILIP K. DICK, Vol.1 | |
| | | | |
NOTES:
PKDS-22/23 12
We learn that "Project: Earth" was submitted to F&SF in March of 1952 (and presumably rejected). We learn that Dick was in fact submitting stories to mainstream magazines such as The Saturday Evening Post in early '52, and that he asked Boucher's advice regarding an agent and as a result sent his stories to Willis Wing (who turned him down) and then Scott Meredith. We learn that by March 5, 1952, he'd sold five stories: "Roog," "The Little Movement" and "Expendable" to F&SF, "Beyond Lies The Wub" to Planet, and "The Skull" to If.
---
Collector's Notes
---
Credits Navigation philipdick.com Novels Short Stories References