| | | | | | |
| --- | --- | --- | --- | --- | --- |
| Number | Writing Date | Pub. Date | Previous | Next | Notes |
| 17 | 1952 | Jan 1954 | | | |
FIRST PUBLICATION
Planet Stories, Jan 1954 {ill. by Kelly Freas}
HISTORY:
"The Crystal Crypt" is another story of little note; this one tells the story of the start of war between Terra and Mars. Three terran agents destroy a major Martian city – supposedly – and are hunted by the Martian police. But the city is not destroyed only miniaturized into a paperweight.
As in "Stability" and "Project: Earth" (and RETURN TO LILLIPUT), Dick writes of the large and the small, a theme he will return to again in several different ways throughout his writing career.
"The Crystal Crypt" never saw republication after its initial showing in Planet Stories in Jan 1954 until volume one of THE COLLECTED STORIES.
"The Crystal Crypt" rates ô ô ô
---
Other Magazine and Anthology appearances. More Cover Pix Here: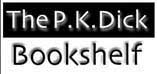 | | | |
| --- | --- | --- |
| 1987 | THE COLLECTED STORIES OF PKD | |
| | | |
NOTES:
---
Collector's Notes
---
Credits Navigation philipdick.com Novels Short Stories References