Credits Navigation philipdick.com Novels Short Stories References




| | | | | | |
| --- | --- | --- | --- | --- | --- |
| | Writing Date | Pub. Date | Previous | Next | Notes |
| 80 | <Oct 11, 1954 | 1955 | | | 7600 wds |
FIRST PUBLICATION
Science Fiction Stories, Jul 1955 {ill. by Freas}
HISTORY:
"Service Call" reached the SMLA on Oct 11, 1954 and was first published in the July 1955 issue of Science Fiction Stories. The story was anthologized three times before publication of THE COLLECTED STORIES. First in the Belmont paperback MASTERS OF SCIENCE FICTION in 1964. Then it was selected for Ballantine's THE BEST OF PKD in 1977 and, lastly, in Patricia Warrick's ROBOTS, ANDROIDS AND MECHANICAL ODDITIES in 1984.
The story concerns a research engineer who is visited at home by a swibble repairman. But he has no swibble and doesn't know what one is and he irritably dismisses the repairman. Later he discovers that the repairman is from the future and when he returns again, certain that he has the correct address, the engineer and his associates try to find out what exactly a swibble is. Turns out it's some sort of bionic-mechanical device for ensuring loyalty in the survivors of a nuclear war. If one doesn't adhere to the dominant ideology then the swibble will eat you up.
The swibble will return in Dick's 1966 story "Your Appointment Will Be Yesterday" on which the novel COUNTER-CLOCK WORLD is based. But there it is merely a name for something that no one now recalls.
Of the story PKD had this to say:
When this story appeared many fans objected to it because of the negative attitude I expressed in it. But I was already beginning to suppose in my head the growing domination of machines over man, especially the machines we voluntarily surround ourselves with, which should, by logic, be the most harmless. I never assumed that some huge clanking monster would stride down Fifth Avenue, devouring New York; I always feared that my own TV set or iron or toaster would, in the privacy of my apartment, when no one else was around to help me, announce to me that they had taken over, and here was a list of rules I was to obey. I never like the idea of doing what a machine says. I hate having to salute something built in a factory. (Do you suppose all those White House tapes came out of the back of the President's head? And programmed him as to what he was to say and do?)
"Service Call" rates ó ó ó
---
Other magazine and Anthology appearances. More Cover Pix Here: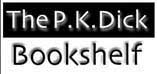 | | | | |
| --- | --- | --- | --- |
| 1964 | | MASTERS OF SCIENCE FICTION, Belmont, pb, 92-606, 1964, 157pp, $0.50, ? (?) {Ed. Howard?} | |
| 1977 | | THE BEST OF PHILIP K. DICK, Ballantine, pb, 25359, 1977, ?,?(?) | |
| 1984 | | ROBOTS, ANDROIDS AND MECHANICAL ODDITIES, SIUP, hb, ?, 1984, ?,? (?) {Ed. Warrick} | |
| 1987 | | THE COLLECTED STORIES OF PKD | |
| | | | |
NOTES:
CSVol4 375
When this story appeared many fans objected to it because of the negative attitude I expressed in it. But I was already beginning to suppose in my head the growing domination of machines over man, especially the machines we voluntarily surround ourselves with, which should, by logic, be the most harmless. I never assumed that some huge clanking monster would stride down Fifth Avenue, devouring New York; I always feared that my own TV set or iron or toaster would, in the privacy of my apartment, when no one else was around to help me, announce to me that they had taken over, and here was a list of rules I was to obey. I never like the idea of doing what a machine says. I hate having to salute something built in a factory. (Do you suppose all those White House tapes came out of the back of the President's head? And programmed him as to what he was to say and do?) {PKD 1976}
---
Collector's Notes
Ken Lopez: "Service Call" in Science Fiction Stories, Jul 1955 (1st). G. . Signed by the author. Minor water markings to upper corners of back pages; creasing to the front cover, spine-faded. $150
Powells: "Service Call" in MASTERS OF SCIENCE FICTION {Ed. Howard}, Belmont, pb, 1964. G+. $5.95
Alibris: "Service Call" in MASTERS OF SCIENCE FICTION {Ed. Howard}, Belmont, pb, 1964. FAIR. fair heavy page tanning cover creased closed tear front panel Near head of spine torn and peeled rear panel near head of spine panels little soiled. $3.45
---
Credits Navigation philipdick.com Novels Short Stories References