(Col.)






FIRST EDITIONS
| | | |
| --- | --- | --- |
| 1957 | | ACE, pb, D-261, 1957, 255pp, $0.35 (Emsh) |
| | | |
| 1969 | | Sphere, pb, 2958-0, Aug 1969, 220pp, 6/- (?) |
HISTORY
May 1957 saw the publication of the second English edition of WORLD OF CHANCE from Rich & Cowan and in June, PKD's first USA collection, THE VARIABLE MAN, was published by Ace.
THE VARIABLE MAN contains five stories from 1953 to 1956. Although small in number these stories are mostly long and are some of PKD's best.
Tony Boucher reviewed THE VARIABLE MAN in F & SF in the Jan 1958 issue:
… The Dick book contains the title novella and 5 novelets (one previously anthologized). It seems probable that the medium length is least suited to Dick's talents: both his short stories (which have been collected in England but not here) and his full length novels are more individual and impressive. But though there are awkwardnesses and confusions in these fairly long stories, you'll also find fertile ingenuity and a striking power in the use of evocative symbols.
As a collection, THE VARIABLE MAN rates ô ô ô ô ô
See also: "The Variable Man."
---
OTHER EDITIONS For Cover Pix Click Here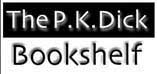 Ace, pb, 86050, 1976, ?, $1.50 (Corrikolayski)
Sphere, pb, 2962-9, Sep 1977, 75p (?)
Sphere pb, 2962-9, Jul 1978, ? 65p (?)
FOREIGN EDITIONS:
Cenit, pb, 14, 1961, ?, ? (?) {tr. into Spanish as GUERRA CON CENTAURO
Terra, pb, 322-323, 1964, ?, ? (?) [- A148] {tr. into German as KRIEG DER AUTOMATEN}

| | | |
| --- | --- | --- |
| | | Edhasa, pb, Nebulae 117, 1965c, 146pp, $14 (?) {tr. into Argentinian as EL HOMBRE DEL PASADO} ISBN: 950-751-112-1 |
| | | |
| | | Le Masque SF, pb, 31, 1975, 281pp, ? (?) [-A5, A148] {tr. into French as L'HOMME VARIABLE} ISBN: 2-7024-0430-8. SDM: 7601501. |

Fanucci, pb, 45, 1979, 268pp, Lit 3500 (Biagio Cristaldi) {tr. into Italian by Murizzio Nati and Tiziana Tagliamonte as L'UOMO VARIABILE}
Fanucci, pb, 15, 1989, 268pp, Lit 15000 (Michele Marsan) {tr. into Italian as L'UOMO VARIABILE E ALTRI ROMANZI BREVI} ISBN: 88-347-0122-4

| | | |
| --- | --- | --- |
| | | Fanucci, ?, 43, 1996, 314pp, Lit 12000 (?) {tr. into Italian by Murizzio Nati and Tiziana Tagliamonte as SCREAMERS. URLA DALLO SPAZIO}ISBN: 88-347-0532-7 |
CONTENTS:
The Variable Man (1953)
Second Variety (1953)
The Minority Report (1956)
Autofac (1955)
A World Of Talent (1954)
NOTES
PKD OTAKU #7, Nov 2002, p13: also: Tony Boucher in F & SF, Feb 1958
---
COLLECTOR'S NOTES
Rudy's Books: THE VARIABLE MAN, Ace, pb, D261, 1957. VG $20
Phildickian: THE VARIABLE MAN, Ace, pb, D261, 1957. VG $25
---
Credits Navigation philipdick.com Novels Short Stories References